WE HAVE NO RIGHT to say anything about anything other than stripping. We're not ministers or gurus, we're not philosophers or politicians. We are simply "Erotic Technicians" who have found something to be true.
THAT TRUTH IS SIMPLE:
Every single one of us has a chance to do something big with our lives, a contribution to mankind, something bigger than any coach or financial consultant or personal fitness trainer ever told us. And by waking up to this potential and acting on it, amazing things happen: to other people, to ourselves. This has nothing and everything to do with making FANTASIES CUMMM TRUE!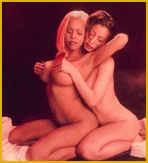 Everything that's on this site is on here for a reason. They're not for you to fantasize about them, jerk off on, print or download their pictures. It's here for hire, to make your fantasies become reality. There's a certain something that separates us from the others: A stripper from a stripper that we call X-RATED!
Sure everything looks nice, but that's not what makes us most proud. If we were just mediocre strippers, that just did a job or didn't do it well, it would be a waste of money.
The professionalism will make you feel comfortable no matter what your background or environment. We'll take you there and bring you back satisfied! Have a g-string and will travel. If you or your boss, your friend or wife like what they see, that's fine too!
WE ARE A STRIP COMPANY
We're a business. We want to make money. But we cannot measure how well we're doing without measuring how well the whole world is doing. This is not a marketing campaign, this is not an annual FUND- RAISER, this is not the taste of a community relations department, it is the philosophy of this entire company. And while the cynics may roll their eyes and the critics will get out their magnifying glasses and while we may cause disbelief or anger or jealousy or even disgust - THIS IS WHAT WE BELIEVE!
*For ADVERTISING or DONATIONS choose from the following below, $25 for the year without frame **$50 one time FOR LIFE with the frame & 3 referrals forever! ** We've been ESTABLISHED since 1998. Unlike Craigslist, Backpage, etc. etc the envious,undesirable trolls, or haters could NEVER & EVER flag your AD!